Located in the Southwestern corner of Graham County in far western North Carolina, 7 miles North of Robbinsville/Highway 129 N is the beautiful Cheoah River, visited by many tourists for water activities such as fishing, kayaking, canoeing, tubing and is also well-known for whitewater rafting for its challenging rapids.
Cheoah River is a tributary of the Little Tennessee River in North Carolina. It is approximately 20 miles in length. It's headwaters are in the Appalachian Mountains where it flows northwest near Robbinsville to Lake Santeelah and flows towards Tennessee border with a terminus at the Little Tennessee between Lake Calderwood and Cheoah Dam (the same one that Dr.Richard Kimble leapt in the movie "The Fugitive" which was portrayed by Harrison Ford )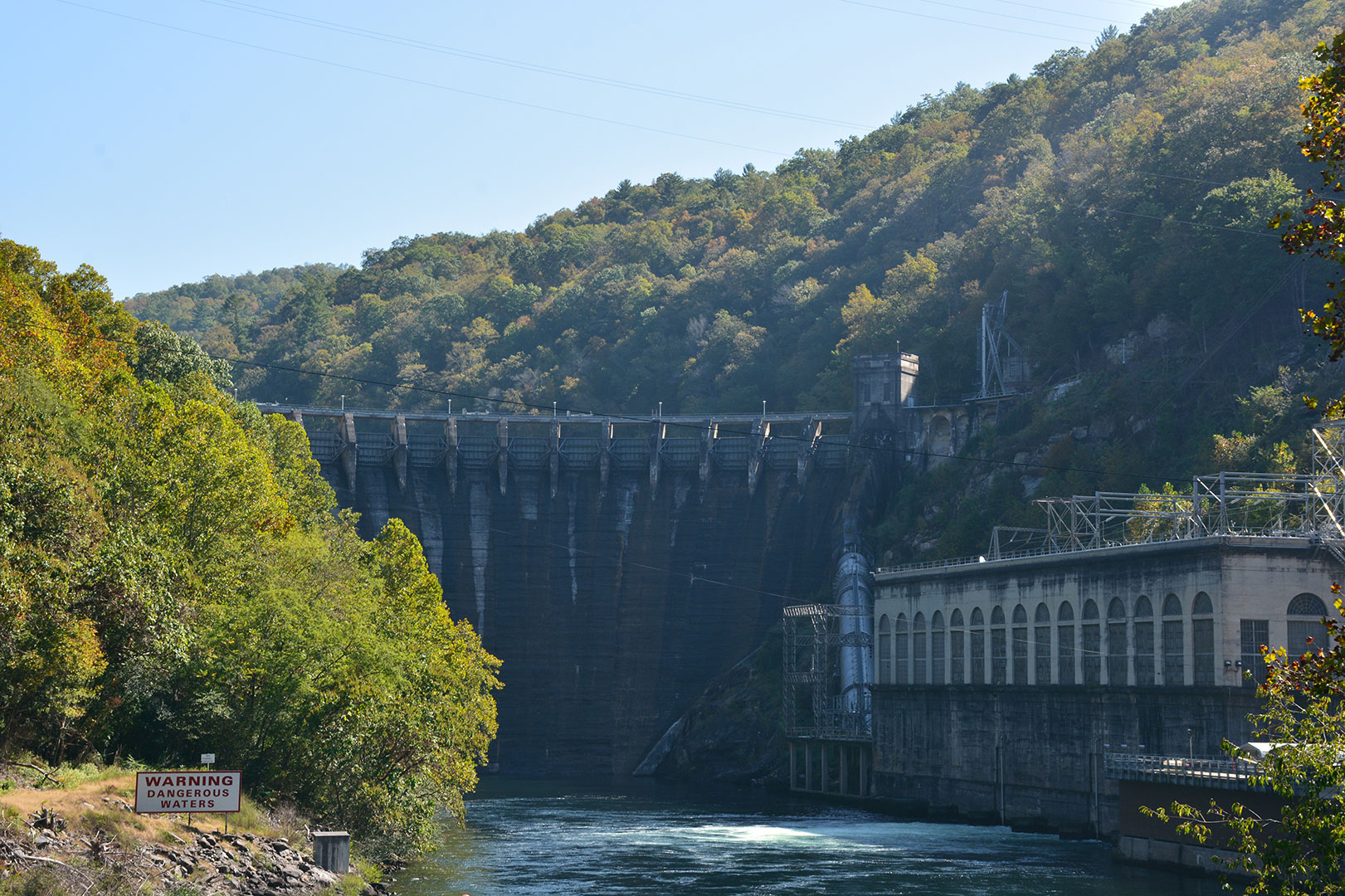 For Paddlers seeking for a challenging whitewater experience, this is the trip for you! As there's nothing in Southeast more difficult, longer and steeper than this River. It has many class IV/IV+ to V rapids and lots of residual vegetation that require a high skill level to navigate. With the exception of 2 or three half-mile or so sections, the Cheoah is unusually continuous with a gradient that is consistently steep for the size of its River. The 9-mile run can be broken into 3 sections, a narrow upper section, an open middle section then a 2 miles lower section dropping over 250 ft. The 9-mile release flow of water from Lake Santeelah Dam is on a designate schedule, 10 weekend dates per year. Recommended for highly skilled paddlers only.