Fontana Dam is a hydroelectric facility located on the Little Tennessee River in Swain and Graham counties, near Robbinsville. The 480 feet (150 m) high dam is the highest dam east of the Rockies and at the time of its construction, it was the fourth tallest dam in the world. The dam is operated by the Tennessee Valley Authority (TVA), which built the dam in the early 1940s to accommodate the skyrocketing electricity demands in the Tennessee Valley during World War II. A new town, housing some 5,000 people who worked around the clock in three shifts sprang up in the forest, and the project broke construction records. What was once the construction village is now the present Fontana Village Resort, a year-round destination resort ideal for vacations, group travel, and events amidst the pristine beauty of the Nantahala National Forest in the mountains of Western North Carolina. The towns name was derived from the Italian word for fountain.
Fontana Reservoir occupies a site of particular splendor deep in the Great Smoky Mountains and provides multiple benefits to the region, including flood control and recreational opportunities such as fishing, boating and swimming, but it is perhaps most appreciated by wilderness hikers and campers.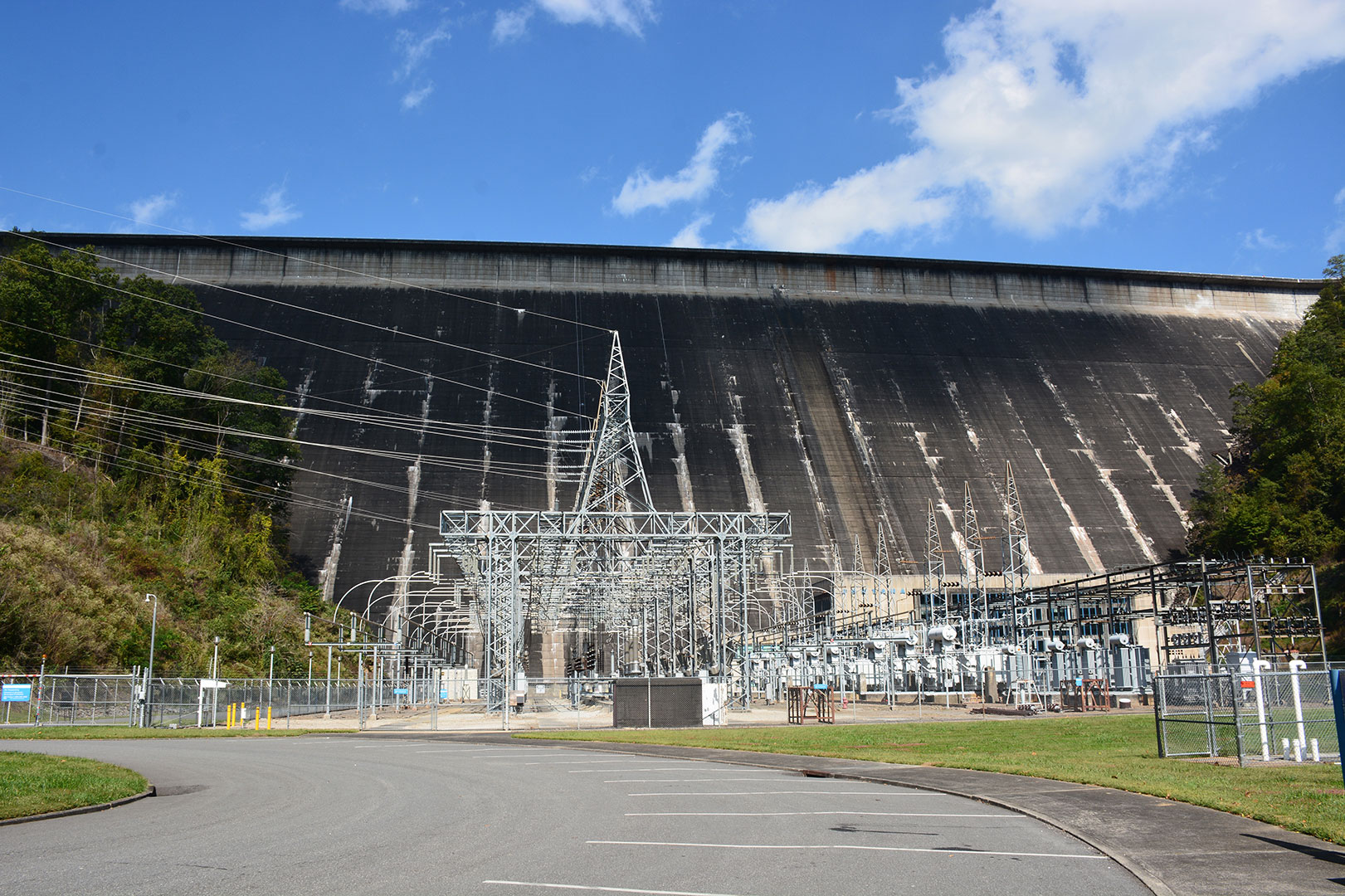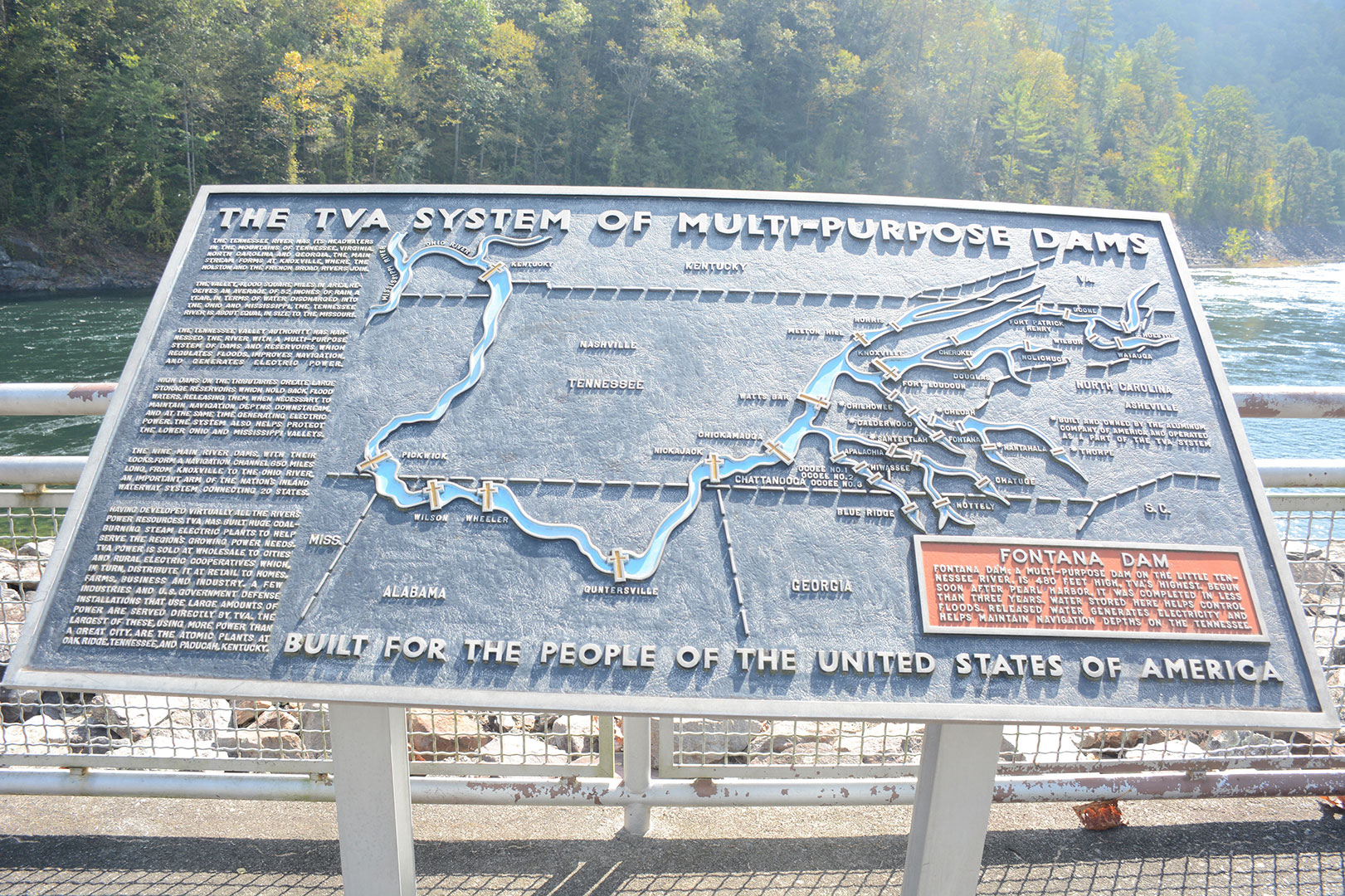 The Appalachian Trail, which extends over 2,000 miles from Georgia to Maine, crosses Fontana Dam. It is a popular stop over for hikers on the Appalachian Trail to admire the view from the top of Fontana Dam and the hot showers at a nearby trail shelter maintained by Tennessee Valley Authority (TVA) have led gratified hikers to label it as "Fontana Hilton." The drive via the Indian Lakes Scenic Byway (NC Highway 28 from Almond) has several overlooks along the way.
Segments from the movie A Walk in the Woods (2015) starring Robert Redford, Nick Nolte and Emma Thompson was filmed at Fontana Dam. The movie is about Bill Bryson, who after spending two decades in England, returns to the U.S., decides the best way to connect with his homeland is to hike the Appalachian Trail with one of his oldest friends.
The Fontana Dam Visitor Center is open from 9 a.m. to 7 p.m., April through August, and 9 a.m. to 6 p.m., September and October. The center will close on the last Sunday in October. You can drive or walk across the dam all year for breathtaking scenic views.